IT Asset management & License management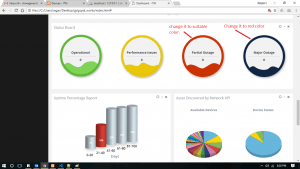 IT Asset Management Software
IT Asset Management is a web-based Asset Management software that helps you monitor and manage assets in your network from Planning phase to Disposal phase. IT Asset Cloud provides you with a number of ways to ensure the discovery of all the assets in your network. You can manage software & hardware assets, ensure software license compliance and track purchase orders & contracts – the whole system!

Cloud
Secure single source of truth with a cloud-based asset database available to everyone from anywhere at any time with any device. You can be confident that your data will always be available with daily encrypted offsite backups included free of charge.
Mobile
Save time and money with a single vendor solution that includes customized professional QR asset tags designed to withstand tough working environments. They ship pre-configured and ready for use too. Our VAR pricing means our solution is ideal for integrating into your suite of services and help you grow your business.

Responsive
Powerful 'Google Style' asset search means you and your clients can quickly find all the information you need without having to configure filters and remember which parameters to search with. You can quickly see who has what asset, where assets are located and so much more.
Smart Dashboard
Dashboard will help you to have the complete overview in just one click. It will also help in know activity done by users and IT team in one go.
Great Responsive Application
You can use asset management on any mobile device. We have used super rich Bootstrap and Snipe IT as a base to develop the application for your business. Username for Demo account username: demo password: demouser
Interactive Dashboard
We have tried to keep the application simple and user-friendly. Dashboard will help you to create an overview of business and assets you have. It linked with your active directory to manage user effectively. Each user can have their own login and dashboard customize according to their need.
Perfect Reports
Easily see which assets are assigned, to whom, and their physical location. Check them back into inventory with one click, or click through to see the asset's complete history. Seeing what assets are currently deployed, pending (brand new awaiting software installs, out for repair), ready to deploy, or archived (lost/stolen, or broken) is quick and easy.
Terms of Service on Checkout
Reminding your users that they are responsible for the assets you give them can reduce repairs and "lost" assets by 20% or more. Asset Management lets you require a user to confirm acceptance of your EULA and receipt of the asset. You can use a default EULA for your entire organization, or different EULAs based on asset category.
Service Status:
Update users about the performance of the services offered to users in a click. No need to send an email update about downtime. This feature not available for the demo site.
CLIENT

ITAMLM

YEAR

2015

WE DID

Asset Management, License management, alert management

PARTNERS

Laravel

Demo

Username- Demo Password - demouser

CATEGORY

Apps , Branding , Our Portfolio

TAGS