How to install MS word version finder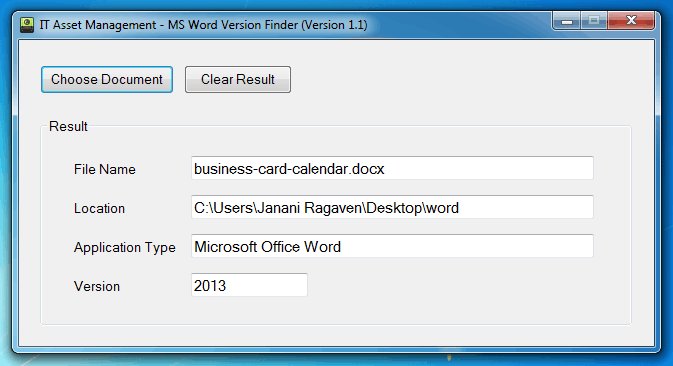 How to install the Software
This file contains all the steps and information that was recorded to help you describe the recorded steps to others.

Before sharing this file, you should verify the following:
The steps below accurately describe the recording.
There is no information below or on any screenshots that you do not want others to see.
Previous Next
Step 1: User left double click on "WordVersionFinder1.1.msi (list item)" in "Word Version Finder 1.1"
Previous Next
Step 2: User left click on "More info (link)" in "Windows protected your PC"
Previous Next
Step 3: User left click on "Run anyway (button)" in "Windows protected your PC"
Step 4: User Comment: "Click next and option run anyway"
Previous Next
Step 5: User left click on "Next > (button)" in "MS Word Version Finder"
Previous Next
Step 6: User left click on "Everyone (radio button)" in "MS Word Version Finder"
Previous Next
Step 7: User left click on "Next > (button)" in "MS Word Version Finder"
Previous Next
Step 8: User left click on "Next > (button)" in "MS Word Version Finder"
Previous Next
Step 9: User left click on "Close (button)" in "MS Word Version Finder"