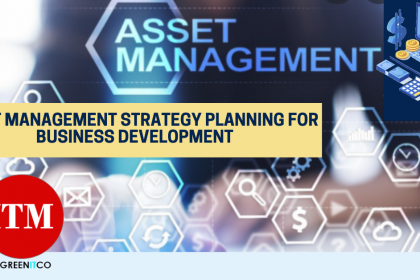 Every company requires to keep track of its assets and resources. This way stakeholders will know which assets are available to be operated to provide optimal returns.
There are two kinds of assets Fixed assets and Current assets. Fixed or non-current assets belong to assets got for long-term use. Current assets are those assets that can be modified into cash within a time.
When it comes to asset supervision, managers deal with two main matters. The first is what is the role of an asset and how to access it. Second, how can a strategic asset managing plan work to get optimal results?
In the last few years, companies know the importance of asset management and strategic planning for business growth. An asset management strategy is a long-term optimized approach to managing assets. Strategic management of assets is important for businesses lying ahead of the curve. In this blog, know the importance of managing assets and resources and their benefits for business development. 
It ensures uninterrupted workflow management and enhanced productivity. It helps you to get an estimate of future business goals. Get the answers to questions like what to do. How to do it? Where to reach your business in the next 5 to 10 years?
Asset management software can reduce 15% to 20% maintenance cost, and 10% increase efficiency. These results include a significant increase in the profitability and improved efficacy of the business. Managing assets strategically includes many works to be done. Example operations & maintenance procedure, curtailing maintenance cost. Along with this, it can increase reliability, and improve the efficiency and productivity of the business.
Steps for implementing Asset Management Plan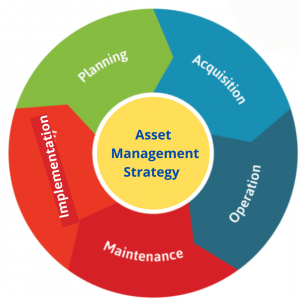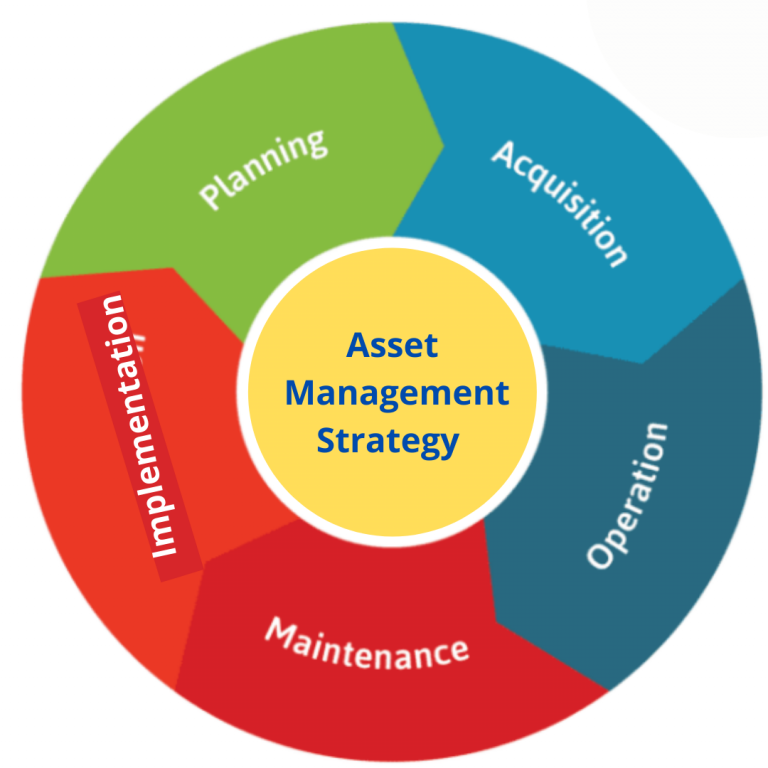 Steps to implement an asset management plan
An effective software will enable your team to coordinate well, report tools, manage data, and more. This solution can assist you with predicting the condition of your asset portfolio. It also helps in managing information effectively, generating powerful reports, etc. In general, you can say the investment in this software can give you better ROI. It can improve financial performance, increase productivity, manage expenses, and more.
Given below steps for implementing an asset management plan can be summarized as follows:
Review the structure of the organization.
Conduct a self-assessment for assets management.
Identify the goals of asset management.
Prepare and implement the strategic asset management plan.
Monitor and track the progress and output.
The major goal for managing asset plans:
Remove the waste
Reduce cost or expenses
Organize the work and processes
Improve reliability
Improve business productivity
Asset Management is an effective way to increase asset productivity. To achieve this goal, we need to maximize asset utilization and increase asset reliability. It is necessary to organize the supply of valuable assets and implement strategic plans.
Benefits of deploying asset management strategic plan
Accurate analysis of asset maintenance, repair, replacements, and records.
Improved production systems, resulting in fewer failures
Managing budget and curtailing maintenance expenses like equipment maintenance, spare parts inventory, and capital replacement
Improved product quality and reduced the cost of reprocessing the product.
Workforce management and offering a proactive environment instead of chaos.
Operating units can operate for higher periods without any failure issues.
Strategies implementation plan:
Here are the Asset management strategies in asset management software strategies :
Track and improve asset operations
The maintenance of an asset can improve its usability and life as well. They can deliver efficiency and give productive results for a longer span. Asset tracking provides valuable insight into the performance of your business's physical spaces, including the office, and warehouse. This way you can identify important links to utilize assets so they can streamline business operations.
Collecting accessible asset data in one centralized system
Assets include IT equipment, machinery, documents, fleet assets, products, and more. The benefit of the software is that it enables the management of inventory, and assets in a centralized place. It can be geolocated, allot permissions to access for the staff and hence manage them efficiently. 
This feature can help to manage multiple orders and deliver them on time. To keep track of assets and provide alerts for asset maintenance on time and smooth workflow.
This feature enables the assets to be accessed by anyone and anywhere in the company. Provided they have the permission to access by the admin. Cloud-based asset management features can help you to update, update inventory, and run reports on the go. 
Produce accurate and detailed asset data reports
The asset management software enables the creation of accurate data analysis and detailed data reports. Having this done perfectly gives an idea to make the use of assets efficiently. The detailed analysis of assets includes purchase value, maintenance cost, implementation, life span, update, recovery, and more. The data helps to make informed business decisions and improve efficiency.
Although the asset management software is an expenditure initially, the benefits of deploying it for business are worth it. It is good at managing expenses, maintenance, repair, alerts, and managing resources or assets skillfully.
After learning the importance of this management software. You can figure out it is a good investment for a business. It can provide an excellent return. This software can help you prevent asset losses, damage, or repairs. Keep your business operations running smoothly.