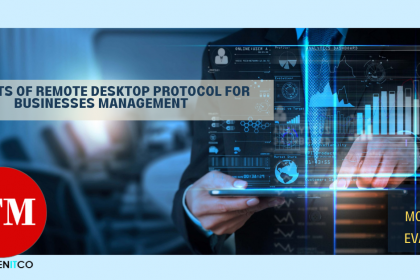 Often companies encounter many issues in managing the workforce, networks, and maintaining workflow for remote users. Remote desktop management protocol can help to improvise the management of tasks and enhance business productivity. To manage the tasks and operations of the organization, tracking performance, remote access solutions, and real-time updates are now possible with this software. The companies witnessing a shift in employees' work from the home environment. So in such cases, companies or businesses need to maintain, secure and manage IT assets remotely.
The system administrators can supervise multiple Remote desktop management protocol connections in a single window. The settings for separate servers or groups, save user credentials, allowing for automatic authentications.
The setup is beneficial for individual groups of computers where you can get regular access to each machine required. The administrators, lab managers, developers, and testers help to consolidate multiple RDP connections into a single window.
The remote desktop management tool enables administrators to organize, group, and control remote desktop connections. It was created to improve the management of multiple remote desktop management protocol connections and workspace control.
Remote desktop management enables businesses to set up a platform for users and can access them remotely.
Administrators can organize remote desktop connections with, a two-pane interface, and admins can define permission sessions. Admins can only import servers through a text file and manage desktops efficiently.
There are many reasons why your organization needs to have RDP software. For example, to manage inventory, remote access solutions, remote desktop, and much more. To minimize the running cost and offer features available in commercial products and more. It helps businesses manage and maintain operations on desktops remotely, with the assistance of an IT system.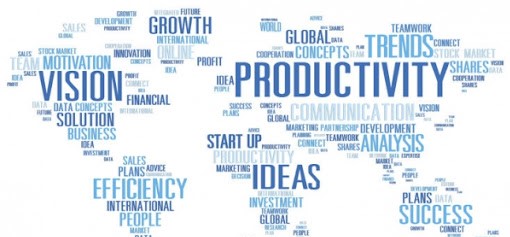 Features of Remote desktop management solutions are:
Terminal and remote pc or desktop :
This feature allows you to control or access any computer around the globe from any web browser. It is used by many organizations to handle their tasks remotely. 
 Remote access to files and documents : 
This feature enables the user to access files on any system remotely. Users can download, upload, rename, create a new folder, edit an existing one, and more. The storage of your own devices is accessible remotely by anyone. This feature eases the process of the exchange of information and offers a smooth workflow.
Remote desktop management for tracking tasks
This software helps to manage tasks and track multiple tasks remotely. It allows you to manage your business from any location, and still access each device and document.
Text, and document sharing
During remote support sessions, the system enables users to share text and images with remote users. You can converse with remote users by text and document sharing. Feel the ease to coordinate with the team remotely.
Multi-operating system support
The server is built by NodeJS language and installed on any operating system. The agent is accessible by 32 or 64-bit Windows, Linux, macOS, and more. This software helps in remote access solutions and enhances business productivity.
Real-time user interface system.
The remote desktop monitoring management system offers an interface that is real-time operations. Connecting devices and handling multiple activities and users effortlessly.
Manage power state and Monitor & Control them
Manage and control the functioning of the devices. Trace if the device is powered on, and check which devices are life on board. To send LAN commands on remote networks and manage device power management. 
Forwarding od TCP ports
The router tool maps local TCP or UDP ports on your local machine towards ports on remote devices. Performing sessions like RDP or SSH on devices anywhere on the web.
Multi-User & permissions
Remote desktop management supports multi-user and occupancy of multiple devices. It enables giving permissions to the servers used by many users for server use.
Activity Records
This software enables the user to real-time track activities on remote devices. You can view the activity log, filter as per device or users, perform audit checks, and more.
File storage on the server
Server as a file store to upload, download, and make files available for access for the users. It makes the server easy to use and used as a cloud file storage server.
Remote recording sessions
This software enables you to record the sessions on remote desktops, terminals, and intel sessions by the server. The sessions are recorded and scheduled when required by the software.
Reporting and analytics
Remote desktop management monitors all tasks and collects data from those processes to create analytical reports. These reports are accessible and include information to make designs for organizations. These reports can be generated automatically through a scheduling system or on-demand.
Conclusion
Remote desktop management software can manage complex tasks and ensure a smooth work process. This software can handle complex tasks and manage multiple tasks. The factories, network operations, bookings services, and more. You can use this software and automate tasks. Manage remote operations, initiate automation of tasks, reduce downtime, improve security and enhance business productivity.