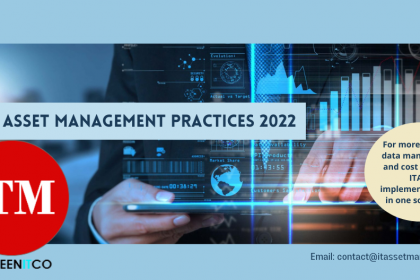 Best practices in IT asset management enable you to discover how to implement this program for your business. There are many tasks to be covered in business with the assistance of ITAM. So the implementation of asset management software plays a crucial role here.
To create a workflow for the process occurring in a business there are some ways we have to be a keen eye. Once the placement of the team and the resources is done effectively. You can maximize the productivity of your business.
Build your inventory using multiple discovery sources ·
Track the complete life cycle of assets ·
Manage software
ITAM is an ongoing process for managing software installation, hardware configuration, and information data. You can determine a strategy to utilize your available resources to meet predetermined business goals. The IT sector of any business is most valuable because of its technicalities and support role in the business profitability.
To sustain business operations and to make it grow ahead in the competition. To manage the operations and set an easy workflow to make the teamwork efficient. Asset management solutions can make you reach your business goals on time.
IT asset management practices for business development
An effective IT asset management program delivers substantial benefits through IT cost management, increases quickness, and reduces risk. It significantly reduces compliance risk with increased asset audits.  It is a framework and set of processes for tracking, and managing financial, physical, and contractual aspects of IT assets through the life cycle. It is a practice to nurture and improvise organizational value, to deliver the best. 
Assist business in its development and growth. IT asset management is not a one-time job. Configure the assets regularly and protect them from depreciation. The constant reboot of ITAM to make them deliver the potential value. All organizations have assets, and their maintenance is important. To make the assets work for your business and enhance business growth.
This article is about sharing some best practices for making assets deliver the best possible value. You can ensure your business is equipped with safe assets, can work well, and is accountable. Don't worry, just start implementing them in your plan.
How can ITAM help to manage assets?
ITAM supports the process of providing accurate information about assets. Their working, depreciation, maintenance, and if any change. ITAM aims to make the process even more agile by initiating effective integration or migrations, updates, and more.
The goal is asset tracking, minimizing compliance risk, reducing asset maintenance costs, and managing assets globally. Well, it can help to save time, and money, track assets and give real-time updates. Improve your business efficiency and accelerate business growth.
IT asset management includes:
Finance management Includes managing purchase prices, cost-related maintenance, and repair work. Upgradation, supplier, and vendor information, data management, stock management, and more.
Contractual management: This includes managing information about the warranty, lease, licenses, agreements, and more. All the tasks are automated and managed with few clicks
Inventory management: It includes management of inventory, location, ownership, asset depreciation value, tracking, allocation, and more. Manage your inventory and get better profit value.
Some best practices for asset management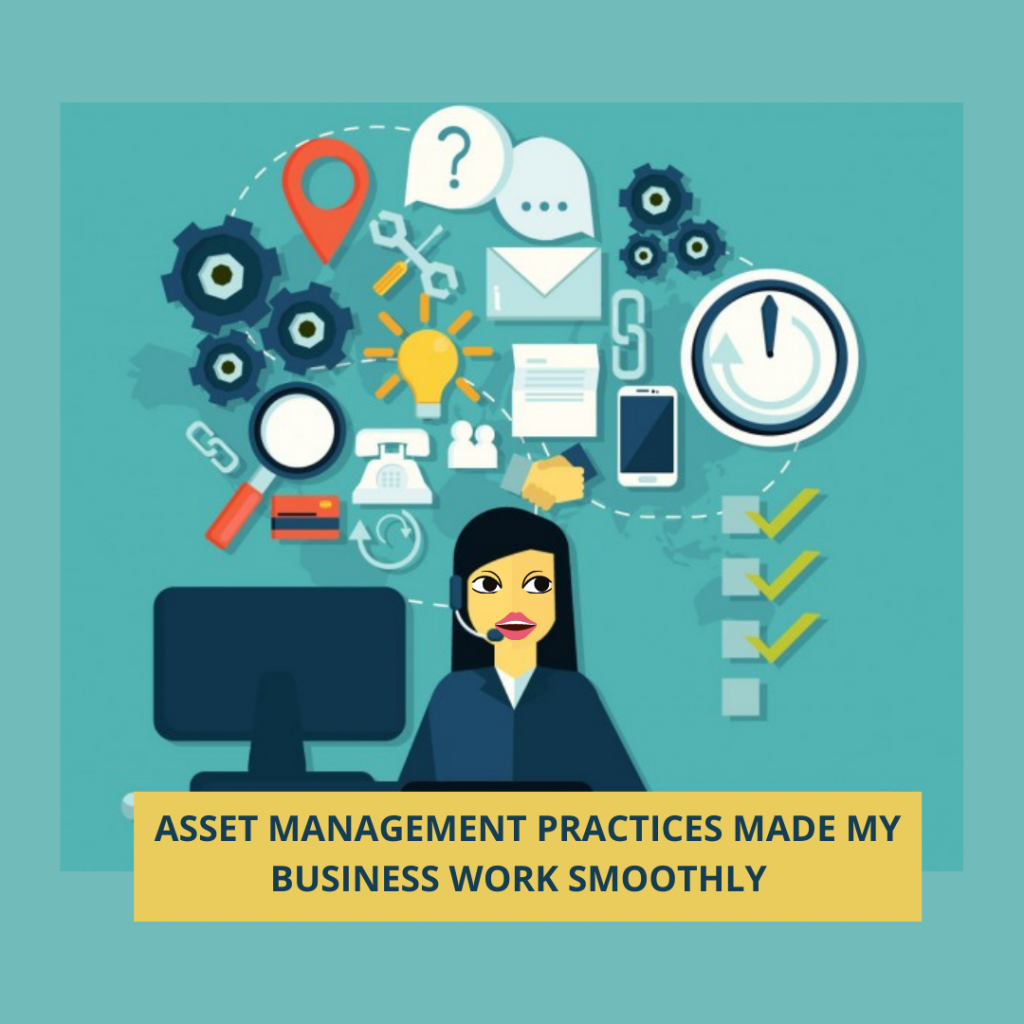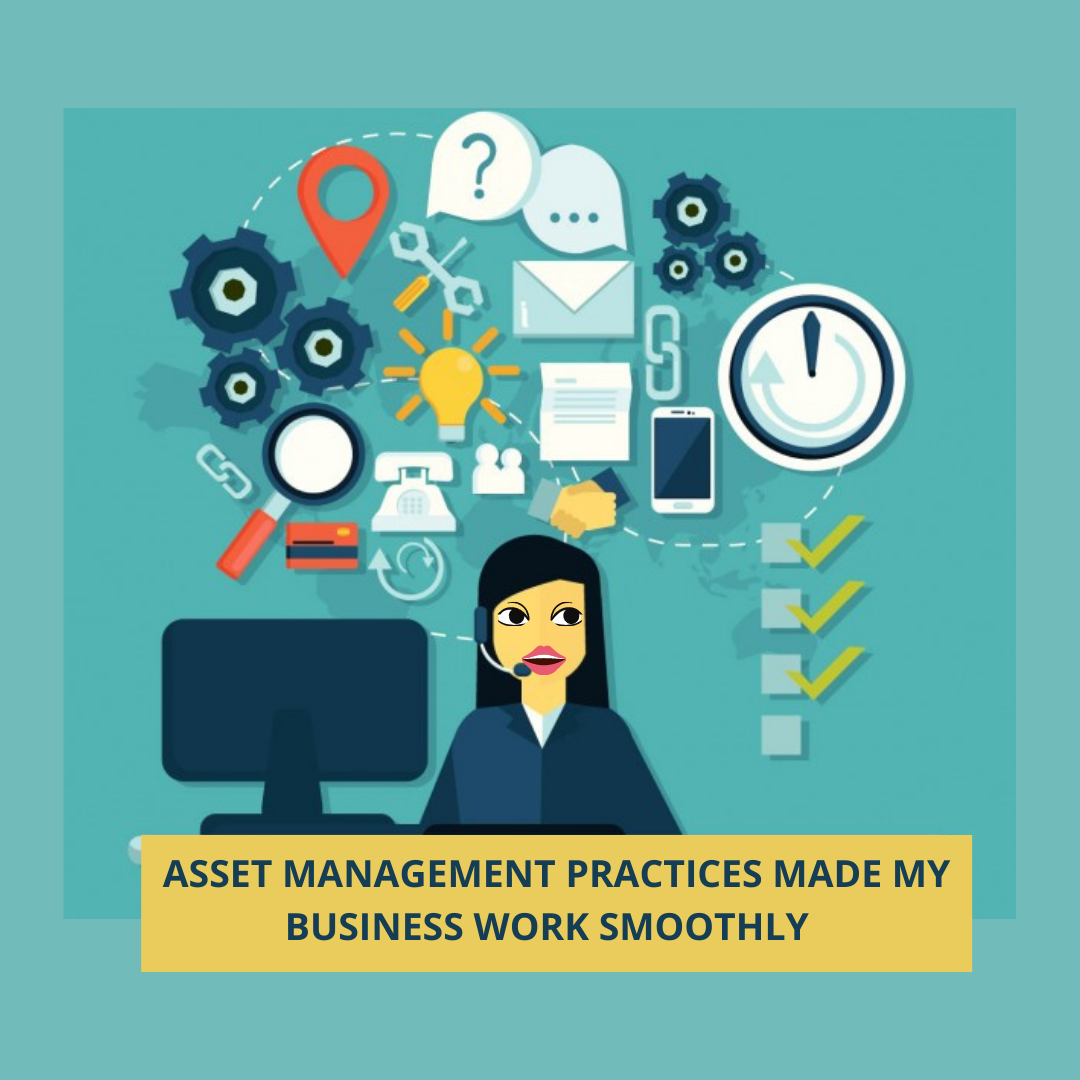 Calculate the value of the software and hardware of your IT organization which is responsible for the management and protection. The result of that calculation can give you an idea of the basic, physical cost of the item. What about the benefits we take from those assets and how can we evaluate them?
The ITAM uses the fundamental and a strategic approach to design practice to initiate, maintain and improve. ITAM keeps you confident about the challenges and makes your organization responds efficiently. Be prepared and equip your business with efficient business tools.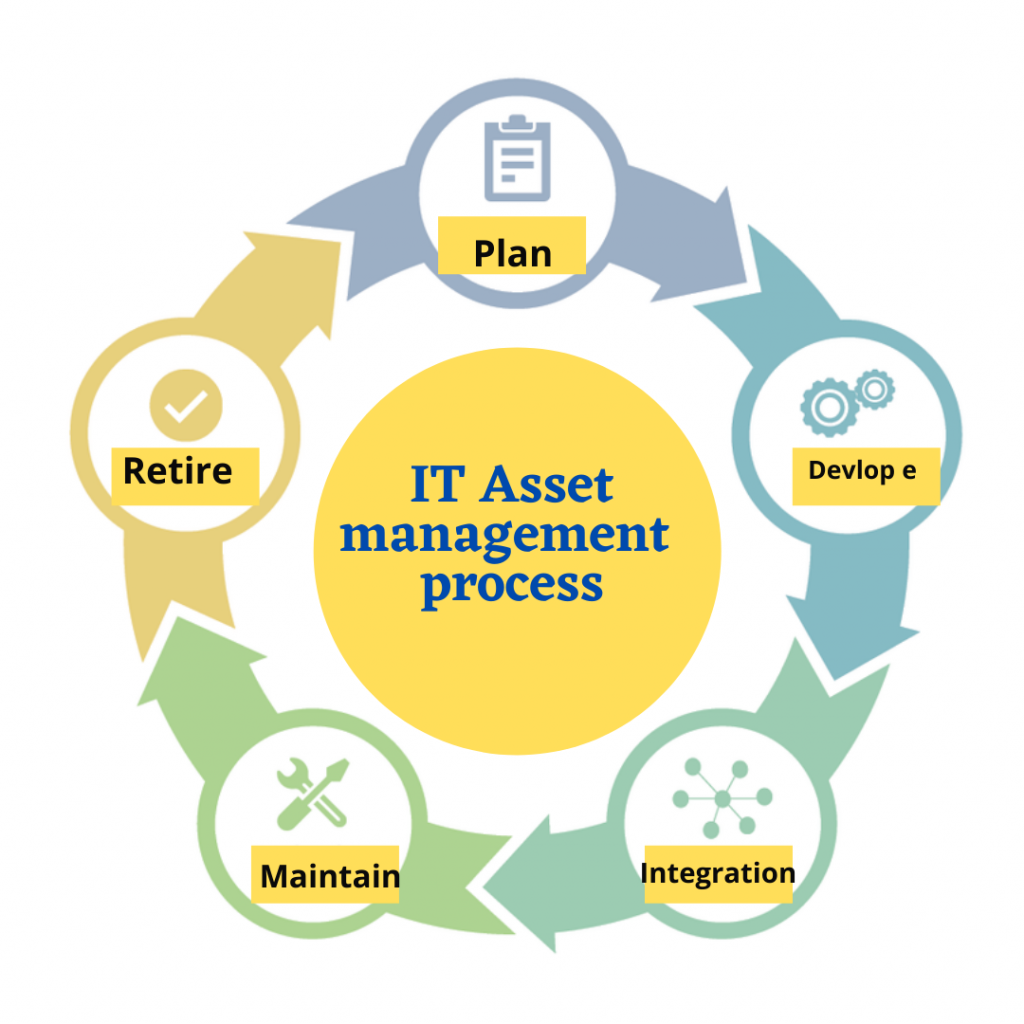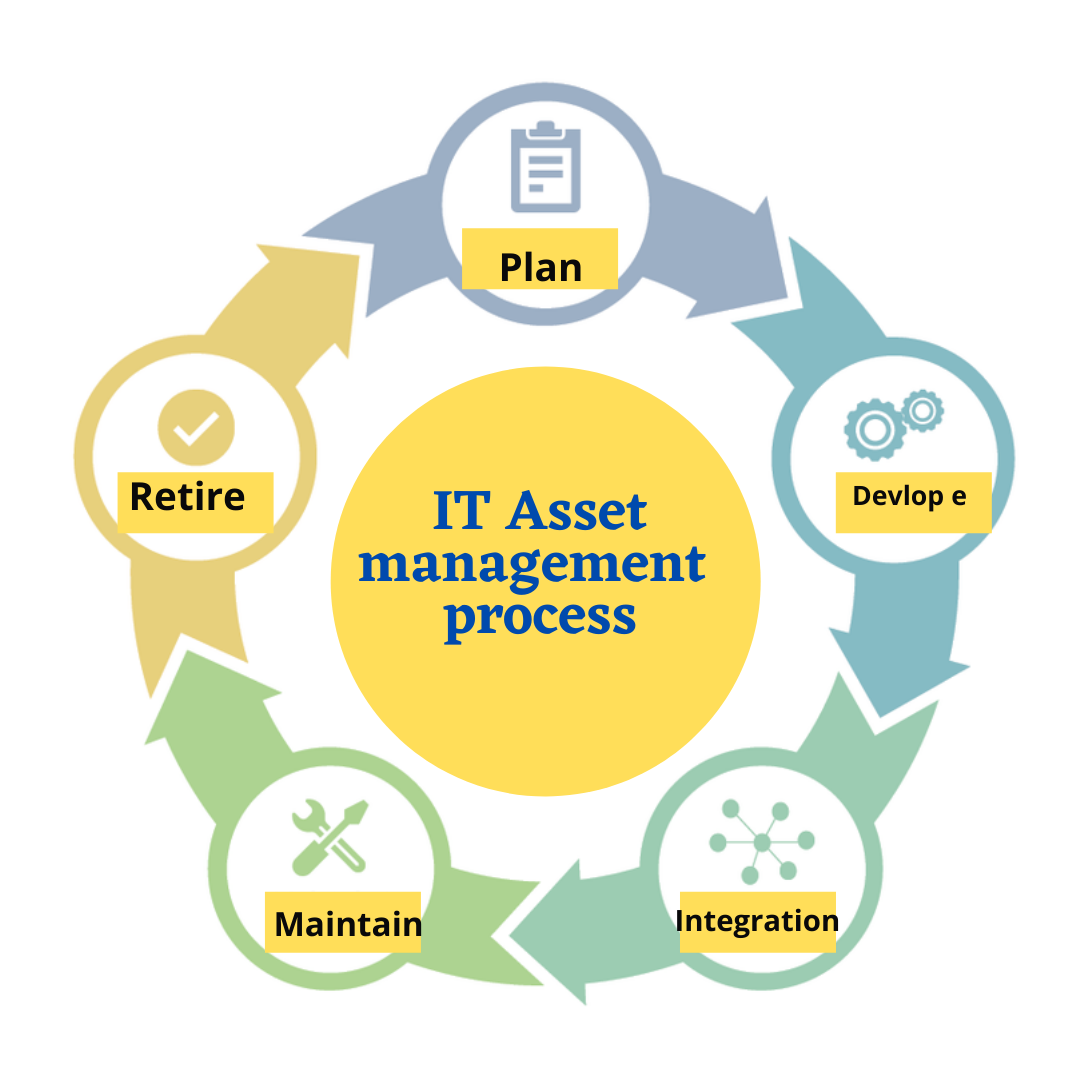 Define your plan
Start to plan how to execute the plan in detail. Once you have a blueprint of what to do and how to do it. You become more capable to manage things and save time.
Planning process includes
Hardware and software approvals: Setting up of approval process and getting relevant employees onboard in ITAM software.
Tracking IT assets: Integration of IT assets with the tool, and keeping track and monitor of assets management.
Usage of assets: Allocation of a specific role to the work personnel for management of assets in the software. The setup process for analyzing assets and their implementation.
Setup IT asset management personnel
The proper allocation of the team to implement the ITAM software system operations efficiently. The configuration of the team according to their skills and performances.IT team, project manager, process owners, and seniors. This is a crucial aspect are done to bring out the productivity of your business.
The team would be responsible for the successful implementation of IT asset management software. Teaching employees about the new tools and onboarding for the task to be done wisely.
Every asset has to qualify the stages like:
Planning: Determine which assets are required by the company. Configure the assets in the terms of asset approval and asset request. The Planning of assets management is essential for a smooth work process and business productivity.
Procurement: To have a complete record of the asset details, its licensees, upgrade dates, and buying and leasing of assets. The procurement plan execution is to be done under observance.
Maintenance: This refers to maximizing the value of the asset and extending the asset's life. Need to upgrade, repair, calculate depreciation cost and upgrade it when required.
Retire assets: The assets that are no longer in service and need to be sold or disposed of.  Manage assets and make the best use of them.
Automate the processes
An effective IT asset management system helps to automate IT assets and improvises performance and accuracy. This has many advantages for your business as it can minimize manual tasks and promote accuracy at work.  Example to automate compliance reports, updates, email alerts, expiration date reminders, inventory status, and much more.
Analysis of asset performance & maintenance proactively
How your asset is performing? Do your asset require any maintenance? To calculate the performance of the asset, You can compare the expenses related to assets with effective performance. If the asset is no more good at performance, you can dispose of, sell and discard the asset. Tracking asset performance is always a good idea, and it saves your time.
Regulatory compliance
After the asset tracking and management is over. You can find accurate and updated reports to allow business owners to make strategic decisions. The compliance reports of the assets can make you confident for your businesses. ITAM enables you to get asset reports in a go.
Reminder and alerts
Track for license agreement, receivables, payables, complaints, recovery, and more. To keep the information in an organized way, so it is easy to manage and track. Reminders and alerts can assist you to update documentation, license, and update.  
Gather feedback for improvement
To gather feedback, and facilitate improvement. Along with it, you can determine where to change and initiate evolution. The longer you run and more you get the insights to improve and grow.
Conclusion
These were some best asset management practices to offer assistance to your business and improvise its performance. To make strategic and informed decisions for your business. Automate the process and initiate business growth to the next level. So these were some important practices to sustain and grow your business smoothly.