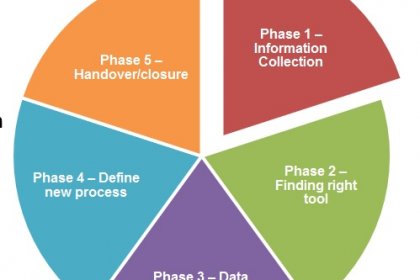 How to manage assets for large organizations
If you have decided to cut down the cost on assets purchased on different geographies or want to manage assets and licenses centrally to have better negotiations with vendors, here is the complete process you can manage effectively. Here are some facts
The cost of  hardware and software assets constitute a large % of the total global IT budget
  As a result, it's critical that IT is able to consistently and accurately report on these assets
  Good asset reporting is not only important for managing the IT budget but is critical to ensuring that risk to Organization associated to audit/compliance from external vendors is mitigated
  IT asset reporting is inconsistent which creates general challenges
Anytime procurement and finance requires asset information it requires a significant amount of effort to coordinate the collection of information within IT
Very complicated to manage software licensing across the various countries making it difficult to both coordinate vendor audits and negotiate global software purchasing agreements
Phase 1 – Information Collection
Phase 2 – Finding right tool
Phase 3 – Data Importing & Integration
Phase 4 – Define new process
Phase 5 – Handover/closure
Phase 1: information collection Objective and scope
Generate a set of standard asset reports and associated processes
  These standard reports and processes will include
Reports available to management on a consistent basis
Standard tool/system for reporting
Reporting on a standard set of information for all assets
Consistent process for collecting asset information
ALL Hardware and Software assets managed by IT
ALL countries managed by IT
Asset Management Reporting – Phase 1 (Information Collection) (Send these to your local team)
The first step in establishing the baseline information is for representatives from each region to coordinate the completion of a standard questionnaire for each of the countries in their region
Upon completion of this questionnaire a series of individual and team meetings will be scheduled to confirm the questionnaire responses and refine the information when necessary
  The following slides will provide information to assist in completing the questionnaire
Further clarification of specific questions
For some questions there will be specific list of potential answers
  Guidelines for completing the questionnaire
Ensure that a response has been provided to ALL questions
A separate questionnaire should be completed for each country region
If there are any concerns or questions that arise during the completion of the questionnaire please make sure to copy the entire team as it may be useful to them
| | | |
| --- | --- | --- |
| Question | Clarification | Responses |
| IT Region | | East, South, North or West |
| IT Country | A questionnaire should be completed for every country in your region even if there is no asset management. | |
| Who is the primary contact for asset management? | The individual who has direct responsibility for managing assets | |
| Are assets managed in this country? | Do formal processes and/or systems exist in the country to track and report on assets | No, Yes, Informal processes |
| Who manages these assets? | What organization is responsible for tracking and reporting on assets | IT, IS, external vendor, other |
| Is asset information stored? | Is there a central repository to store asset information | Yes, No |
| Where is asset information stored? | The specific tool used to store asset information | Excel, Word Document, Formal Asset Management System, Other,  Do Not Store Information |
| If there is a formal asset management system, what system is it? | If you answered "Formal Asset Management System" to the previous question what is the Name of the system (ITSM, Peregrine, etc..) | |
Asset Category
Types of Assets
WAN / Security
•         Routers

•         Proxy

•         Firewalls

•         Bandwidth Management

•         VPN

•         IPS / IDS

LAN
•         Switches

•         Load Balancers

•         Wireless Access Points
•         Wireless Controllers
Fixed Telephony
•         Telephones

•         Voice Router / Gateway

•         Call Managers

•         Voice Mail

•         PBX
Mobile
•         Mobile Phones
•         Tablets
•         Air cards / Data Stick
Servers
•         Wintel Servers  – Includes hardware for both standalone and virtualized equipment
•         Unix Servers – Includes hardware for both standalone and virtualized equipment
Data Center Equipment
•         SAN   – Includes hardware for both standalone and virtualized equipment

•         Backup / Tape equipment

•        Uninterrupted power supply (local office and data center)

•         PDU

•         Rack

•         KVM

Printers / Multi-Functional
•         Printers / MFD

•         Plotter

•         Scanner
•         Fax
PC
•         Laptops
•         Desktops
PC Accessories
•         Monitors
•         Keyboards
•         Docking Station
Question related to Hardware
| | | |
| --- | --- | --- |
| Question | Clarification | Responses |
| Is hardware asset inventory maintained for IT managed assets? | | Yes, No |
| Is hardware asset inventory maintained for non-IT managed assets? | | Yes, No |
| If inventory is maintained for both IT and Non-IT assets can they be differentiated? | If inventory is maintained for both IT and Non-IT assets are they categorized and can they be reported on separately | Yes, No |
| Are Organization asset tags placed on the asset? | | Yes, No, Some Assets |
| Is the following information maintained for each of the assets? | Multiple types of asset information has been listed with this question, please answer per type of asset information (vendor, model, ….) | Yes, No |
| Is assets information managed manually or automatically? | Are there automated processes in place to maintain asset inventory and ensure asset information is always accurate or are updates done manually | Manual, Automatic, Partially Automated |
| How accurate is the current inventory? | Estimate the accuracy of your current asset inventory and associated information | 0%, 25%, 50%, 75%, 100% |
| | | |
| --- | --- | --- |
| Question | Clarification | Responses |
| Are asset reports periodically generated? | | Yes, No |
| How often are asset reports generated? | | Never, Every month, Quarterly, A few times a year, Upon request |
| Are asset reports created manually or automatically? | | Manual, Automatic, Partially Automated |
| Is a periodic physical asset inventory conducted? | To ensure accuracy of asset information it is generally a best practice to periodically conduct a physical inventory of all asset to verify asset information. | Yes, No |
| How often is a physical asset inventory conducted? | | Never, Once a year, Once every few years, Upon request |
For questions on the Software tab provide a response for each software asset category separately.  The following is a list of the types of software included in each of the asset vendor categories.   This should be used as reference and is not intended to be an all-inclusive list of the software
Vendor Category
Types of Software
Microsoft
•         Office

•         Project

•         OCS / Lync
•         Visio
Oracle
•         Development Tools
•         Database
•         ERP (HR, Finance, etc)
Adobe
•         PDF Reader

•         PDF Writer

•         Photoshop

•         Dreamweaver

•         Illustrator

•         After Effects

Quest
•         TOAD
IBM
•         Infrastructure management
•         Various software by industry
| | | |
| --- | --- | --- |
| Question | Clarification | Responses |
| Is software asset inventory maintained for IT managed assets? | | Yes, No |
| Is software asset inventory maintained for non-IT managed assets? | | Yes, No |
| If inventory is maintained for both IT and Non-IT assets can they be differentiated? | If inventory is maintained for both IT and Non-IT assets are they categorized and can they be reported on separately | Yes, No |
| Is the following information maintained for each of the assets? | Multiple types of asset information has been listed with this question, please answer per type of asset information (vendor, version, ….) | Yes, No |
| Is assets information managed manually or automatically? | Are there automated processes in place to maintain asset inventory and ensure asset information is always accurate or are updates done manually | Manual, Automatic, Partially Automated |
| How accurate is the current inventory? | Estimate the accuracy of your current asset inventory and associated information | 0%, 25%, 50%, 75%, 100% |
Phase 2 – Finding right tool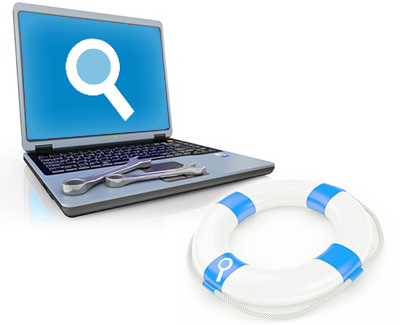 Every local office has their own way to manage assets like excel sheet, local software. Find the right tools are not easy, remembers new tool must have following option:
User friendly
Customizable
Web-based
Database integration
Cost Effective
Here is the some comparison of various tools which include open source and paid
We would personally recommend IT Asset management.in tool however there are couple free tools that you can use from here : Click here
Phase 3:
Analyze the information you collected and prepare the data import plan either with help of vendor or with your team In case if you need more details about process and excel sheet format in which you can ask your team to provide details. Please send us email at contact@itassetmanagement.in or stay tuned for the next blog.