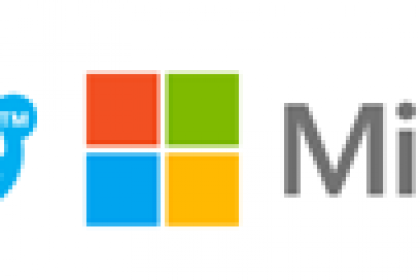 New technology that will make your life easier and some window secrets that will blow your mind
Skype Online: https://web.skype.com/en/ . Skype have launched their online version which is on beta version. You don't need any admin rights or special permission from IT to install the Skype. Just login and start chatting.
Skype is part of Microsoft. Together they will bring innovative technology to friends, family and colleagues everywhere. And now the future possibilities for our customers are even more exciting. They will enable more people to connect in more ways that transform and enhance their lives. And this is just the beginning.
PSR tool of Windows: Does your IT don't understand your problem or its difficult for your explain the technicality of your problem. Use PSR, this is inbuilt tool in windows. Just type run command "PSR"
Start Recording, do your steps and press stop. You will be Amazed to see the result. This tool can be used for making work instruction or standard operating procedure.
Reliability Monitor When your system's acting flaky and you're trying to figure out what's going on, the Reliability Monitor may help. Search for "reliability" from the Start menu, and run View reliability history. You'll get a graph of your system's "stability index" over a period of days and weeks (rated on a scale of 1 to 10). It displays which programs, Windows components, or miscellaneous items crashed on a given day, helping you identify problem items

4.       Cipher So, here's one for the privacy and safety enthusiasts. Let's say you just got notified by the FBI that a couple of agents will be dropping by your house to confiscate your computer because you've been identified as an avid Tor user. You've deleted all of those incriminating files, but then you remembered what we've often told readers at MakeUseOf that you must use certain tools or methods to truly delete data from your 

hard
 

drive

. Well guess what – Windows 7 has a feature built into it that lets you completely wipe all free space on a drive by overwriting that space, ensuring that all of those deleted files are actually deleted. How do you do it? Just open a command prompt, and type in "cipher /w:C" – or whatever drive you want to clean.

The process can take some time, but when it's done, even those crafty federal agents won't be able to extract the data you consider none of their business!
5. Power Efficiency Report
Open up CMD from the Start menu and type the following:
powercfg –energy

This results in the scanning of your system and after 60 seconds a file named energy-report.html will be created in windowssystem32 folder. You will have to copy it somewhere else before opening it and once opened, it will reveal which settings or devices are chunking away power or messing with power configurations.
6. Built-in screenshots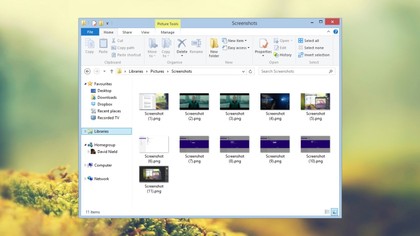 Windows 7 had the Snipping Tool for taking screenshots, and this tool is still around in Windows 8.
However, there's an even easier way to capture what's happening on your display – press the Windows key and the PrtScn button together, and a PNG grab will be automatically saved to your Pictures library.
RunàSearchàSnipping tool